This is a super easy shamrock craft that you can use to celebrate St. Patrick's Day, the start of spring, or to create a few mindful minutes.
Free Shamrock Coloring Pages Below
I really enjoyed creating the swirls and tangles in this beautiful shamrock and I know that coloring it in will also be relaxing for you, your children, or your students. 
Did you know that coloring has many benefits?
What are the Benefits of Coloring?
There are many benefits of coloring that have been scientifically proven.
Did you know that coloring…
reduces anxiety levels because it calms the amygdala – the fear centre of your brain

can be used as a coping mechanism when dealing with life's challenges –

mindful coloring overrides stressful images

unplugging from technology promotes creativity, which can increase our ability to creatively problem-solve

it encourages patience

it can improve attentiveness and reduce impulsivity
If you'd like to learn more about the incredible reasons why we should all be coloring, check out this blog post.
So, I've explained why we should be coloring but why are Shamrocks associated with St. Patrick's Day? I'm so glad you asked!
This post may contain affiliate links and I may earn a small commission when you click on the links at no additional cost to you. As an Amazon Affiliate, I earn from qualifying purchases. You can read my full disclaimer here.
A shamrock is a unique plant with heart-shaped leaves. It is used as a symbol of Ireland and St. Patrick's Day. The distinctive three-leaved plant was famously used by St Patrick  to symbolize the Holy Trinity. The three leaves of the shamrock are also said to stand for faith, hope and love.
Green is originally the color of a shamrock. When you are coloring your Zentangle shamrock you can incorporate accents of yellow and shades of green to make the shamrock appear more realistic. Feel free to use your creativity and mix and match a variation of colors.
To learn more about the Zentangle Method, or more incredible benefits of "tangling", check out these other Zentangle Blog posts:
5 Random Facts About St. Patrick's Day
Did you Know…
Chicago has dyed its river green every year on St. Patrick's Day since 1962.

Corned beef and cabbage are traditionally eaten on St. Patrick's Day.

Over 100 Countries around the world celebrate St. Patrick's Day.

St. Patrick was actually from Britain not Ireland and he used the Shamrock as a religious symbol.

The color associated with St. Patrick's Day was originally blue until the 17th century.
Now that your mind has been blown by those random facts, are you ready to color? You can take a look at how I colored my shamrock below! Feel free to use the process that I used or experiment with your own Zentangles and colors.
If your students are new to the Zentangle art form, no worries. They can color in the shamrock that I added Zentangles to.
However, if you'd like to add your own Zentangles to a shamrock, I've included a blank one for you to design also.
Just click HERE or the button below to download a blank copy of the shamrock without Zentangles, and a shamrock with Zentangles that you can simply color in.
Appropriate for Children Ages 4 and up
Prep Time: 5 minutes
For today's shamrock craft you'll need:
Micron Pens for drawing your Zentangles and patterns, or you could also use Ultra Fine Point colored Sharpie markers/fine tip markers
Cardstock or blank paper – we printed our shamrock coloring page on cardstock
For Zentangle pattern ideas, you can download our 15 Zentangle Patterns for Kids 

(for more Zentangle patterns, you can take a look at

THIS

post or

THIS

other post. 

Coloring materials such as pencil crayons or markers.
Step 1 – Prepare Your Materials
Get all of your materials ready and print a shamrock coloring page of your choice. If you're coloring the shamrock with the Zentangles already drawn, you can skip to step 3.
Step 2 – If you're starting with a blank Shamrock. You can fill it with Zentangles. You can use our patterns or create your own designs.
Step 3 – Start coloring your shamrock
I used 4 different shades of green throughout my shamrock. I also tried to avoid using the same shade of green side by side
Step 4 – Enjoy and Share
 Once your coloring pages are complete, you can gift them to someone that you care about.
You are going to love these completed shamrock coloring pages.   
If you color these shamrocks with your kids or students, please let me know! I'd love to add your creations to our gallery, so upload your photos or send them directly to me at: [email protected] Thank you! 
You can also tag us if you post your masterpieces on Instagram or Facebook.
Looking for even more ways to spread kindness? You might be interested in our Kindness Begins with Me digital coloring book series. Click HERE or on the image below to learn more.
If you love zentangles as much as we do, you're going to love our zentangle pyramid activity. Click HERE to check it out or click on the images below.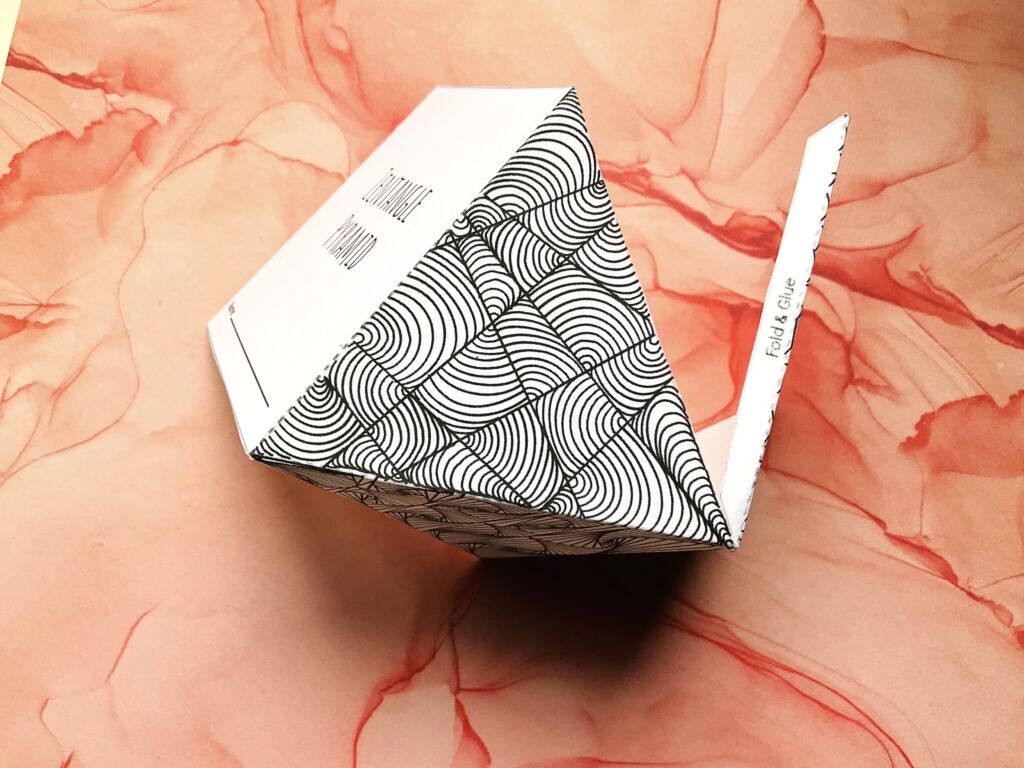 If you're looking for more activities designed to encourage mindfulness and spark creativity, check out my printable resources below or visit my shop!
Don't forget to download our free 15 page Mindfulness coloring book to help add a few mindful moments to your child's day. Just click here or the image below!