Welcome to the third part of our Zentangle® Patterns for beginners series! Woo hoo! Part one and part two, weren't enough to share all of the incredible tangles that we wanted to show you, so a trilogy was the way to go! Similar to the other 2 parts, this post also includes a link to my free tangle starters (found below) and a YouTube video tutorial, which will show you, step by step, how to create easy zentangle patterns that are perfect for kids or beginners. 
We used the tangles from this tutorial in one of our cute baby animal coloring pages, found in this coloring book here. This coloring book can also be used as a tangle starter.
This post may contain affiliate links and I may earn a small commission when you click on the links at no additional cost to you. As an Amazon Affiliate, I earn from qualifying purchases. You can read my full disclaimer here.
What is a Tangle Starter?
I've often used tangle starters at school for those students who finish their work early and I also use them in the chill out corner in my classroom. A tangle starter is basically an image that is divided into different sections, similar to stained glass. Children can choose a tangle starter of their choice, and using their zentangle patterns guide, fill in the sections of the image. The image below demonstrates how the patterns that my daughter created in part 1 of this zentangle series, can be used to complete a zentangle starter. 
I've included 10 of our favorite zentangle starters HERE, available for you to download for FREE. This tangle starter pack has a variety of images for your children or students to fill in with zentangle patterns. I've included animals, shapes, flowers and abstract designs. 
Our Zentangle Basics Course is here!
Are you looking for an effective way to destress and unwind? Are you trying to find ways to incorporate self-care and creativity into your life? Would you like to introduce the Zentangle Method to your children or students but you're not sure how?
If you answered yes to any of these questions then you're going to love our new course! If you haven't had a chance yet to watch the course overview video, check it out below! 
What is a Zentangle Pattern?
Zentangles are based on a theory created by Rick Roberts and Maria Thomas. The word Zentangle originates from the word "zen" meaning calm, and "tangle" meaning a collection of overlapping patterns. Zentangles not only promote concentration and creativity, but they are also known to increase personal well-being; they are meditative in nature. Zentangles are beautiful patterns that both children and adults can learn and produce.
Zentangle patterns are composed of 5 basic strokes. See the image below 🙂 These lines are often repeated to create the tangled effect that is characteristic of the Zentangle art form.
How is a Zentangle Pattern Made?
Zentangle Patterns are created through the constant repetition of lines. People of all ages and skills can create beautiful images by drawing these structured patterns, known as tangles. Zentangles consists of a combination of five basic strokes, that are found in every pattern:
 dot

 circle

 curve

 line

 s-shaped line
These simple shapes are the "Elemental Strokes" in all Zentangle art. 
Drawing zentangles is easy to learn and can be practised by almost anyone. Your children can enrich their tangling with the help of these awesome  Zentangle books made for kids!
If you're a zentangle fanatic like I am, or if you'd just like more information about its benefits on the mental health of kids and adults, these other blog posts will be perfect for you!
What are the Characteristics of Zentangles?
The process of creating a zentangle is intended to be calming, yet intentional. The lines that a zentangle is composed of are purposeful as opposed to random. Here are a few other characteristics that we absolutely love about this art form:
Zentangles begins with appreciation and gratitude (appreciation and gratitude for the materials you're using, the patterns you're creating, the space you are creating in etc.)
Usually drawn in 3.5" tiles (squares)
A pencil is only used for drawing a border or adding strings (strings in zentangles are lines that separate your tile into sections)
Pre-printed grids are not used as guidelines
Erasers are not used – there are no mistakes
Rulers, stencils or other mechanical or digital aids aren't used
Non-directional (there is no up or down, forwards/backwards)
Usually has 1-3 simple strokes repeated (See the image above with the elemental strokes)
Ends with appreciation and gratitude (appreciation and gratitude for the process, and the final product)
Zentangles are ALWAYS magical 🙂
If you love zentangles as much as we do, you're going to love our zentangle pyramid activity. Click HERE to check it out or click on the images below.
What's the Difference Between Doodling and Zentangling?
So what's the difference between  doodling and zentangling? This is a question I get asked a lot when it comes to these art forms because the lines between them are often blurred. 
Zentangles require focus and intent, whereas most doodling is spontaneous. People often doodle out of boredom in their notebooks, while talking on the phone, or during class. The majority of doodles are unplanned and random. Whereas, zentangles are purposeful in nature because they encourage you to be mindful and focused on the pattern you are creating. While engrossed in the process of creating a zentangle, it's hard to focus on anything else, other than the present moment.  
"Zentangles are unplanned, but deliberate. The patterns are built 'one stroke at a time' and they build on each other. The tangler doesn't 'tune out', but rather 'tunes IN'. You become incredibly focused on what is evolving beneath your pen. You forget your worries for the moment" (Sandy Bartholomew – author of Totally Tangled)
Zentangles are also a lot more structured than your average doodle. They are often drawn in 3.5" tiles/squares and they follow a prescribed method. There is always room for creativity and experimentation but zentangle patterns result in quite a consistent look. 
There are many doodles that look exactly like zentangles, but the finished art piece does not classify it as a zentangle. Rather, it's the mental immersion that takes place, while tangling, that classifies it as a zentangle. It's all about the process, not the finished product.
When we are teaching this art form to our children, it's important for us to encourage them to focus on the process of creating their tangle; on the lines and shapes that are brought forth. The power is in the process!
If you'd like to learn more about doodling, check out this blog post where I discuss some of the benefits. 
What are the 8 Steps of the Zentangle Method?
Rick Roberts and Maria Thomas (The Founders of the Zentangle Method) created 8 basic steps that we can follow when we are creating zentangles. These 8 steps are meant to be used as guidelines that can enrich your drawing experience. As a Certified Zentangle Teacher, I've often used these 8 steps when teaching older students how to tangle on blank tiles. Here they are:
Gratitude and Appreciation

– take a few deep breaths and appreciate this moment. Appreciate your materials, the people in your life; anything…big or small.

Corner Dots

– lightly place a dot near each corner of the tile; leaving a little space around the edge.

Border

– connect the corner dots with a light pencil line to create a square. The square you create is called the border.

String

– Several light pencil lines drawn within the border creates the string. The string separates the tile into sections where we draw out tangles.

Tangle

– patterns drawn in pen within the strings on your tile.

Shade

– shading adds depth to your tangles and can transform your tangles into three-dimensional masterpieces.

Initial and Sign

– acknowledge and celebrate your achievement by signing your name.

Appreciation

– the tangle process begins and ends with appreciation. Observe your beautiful drawing and appreciate the way it turned out.
Here is our YouTube video that will teach you how to create 15 zentangle patterns for kids. The designs that we'll be sharing with you in this tutorial have been tried and tested by my own children and students. I have tweaked a few designs for added simplicity, so feel free to build on our designs as you see fit.
Appropriate for Children Ages 4 and up
Prep Time: 5 minutes
For today's beginner zentangle patterns for you'll need:
Micron Pens (we used 02 and 08) but you could also use Ultra Fine Point colored Sharpie markers/fine tip markers
Paper or cardstock – we printed our 15 blank zentangle tiles on cardstock (these blank tiles can be found in our free zentangle starter pack)
As an extension, you can also use your zentangle patterns to complete one of our zentangle starter pages. HERE is the link to the cute baby animals coloring book we used in this video: 
Step 1 – Prepare Your Materials
Get all of your supplies ready to create something beautiful.
Step 2 – Create your designs
Step 3(optional) – Add Shading or Color
Once your designs are complete, you can add shading to certain sections if you'd like. We added some shadows, using a pencil, to some of our designs.
Step 4 – Enjoy and Experiment with a Zentangle Starter
I encourage you to use the Zentangle designs that your children create to complete a picture in the tangle starter pack. It will give them an opportunity to create something unique with the patterns that they've drawn.
Here are even more tangle starters you're going to love:
Step 5 – Extend
As an extension, y

ou can ask your students or children to create their own zentangle designs using the 5 elemental strokes. 
Lightly Sketched loves to highlight the contributions of people who are using their creativity to make a difference, in both big and small ways. In this week's blog post, we're celebrating Kelly Wiseman and her adorable character, Katie Ladybug. Join Katie Ladybug on her yoga adventures and take a journey into mindfulness.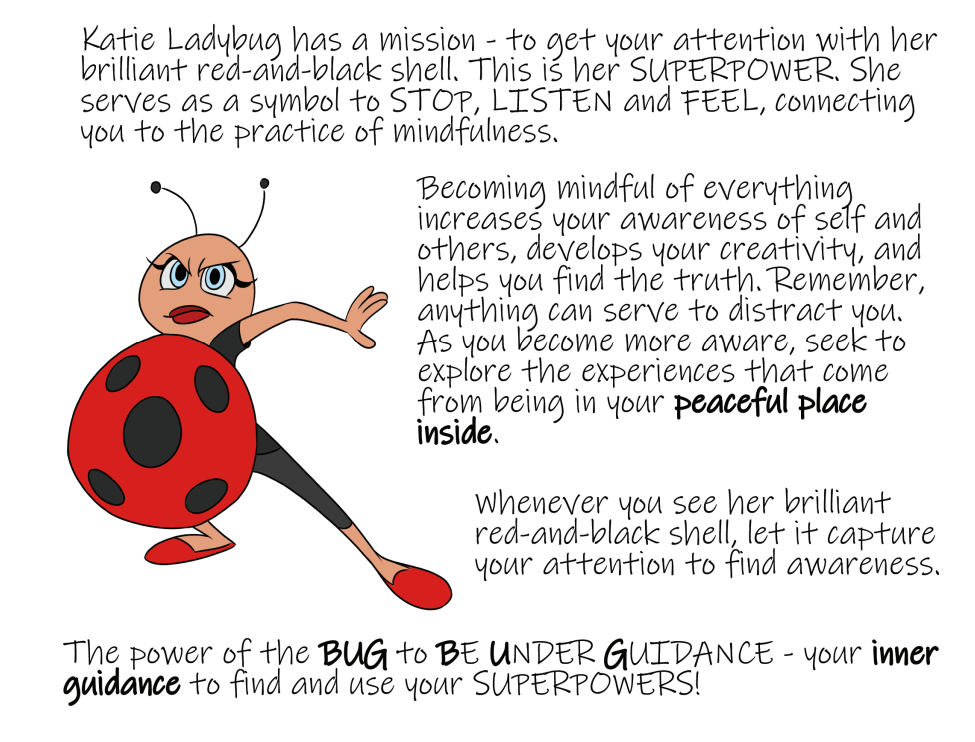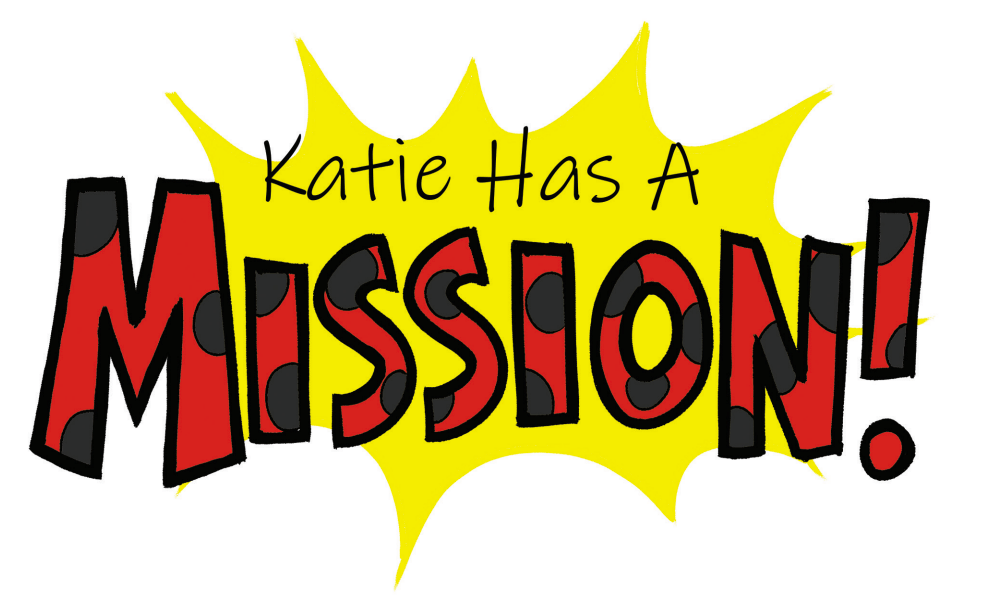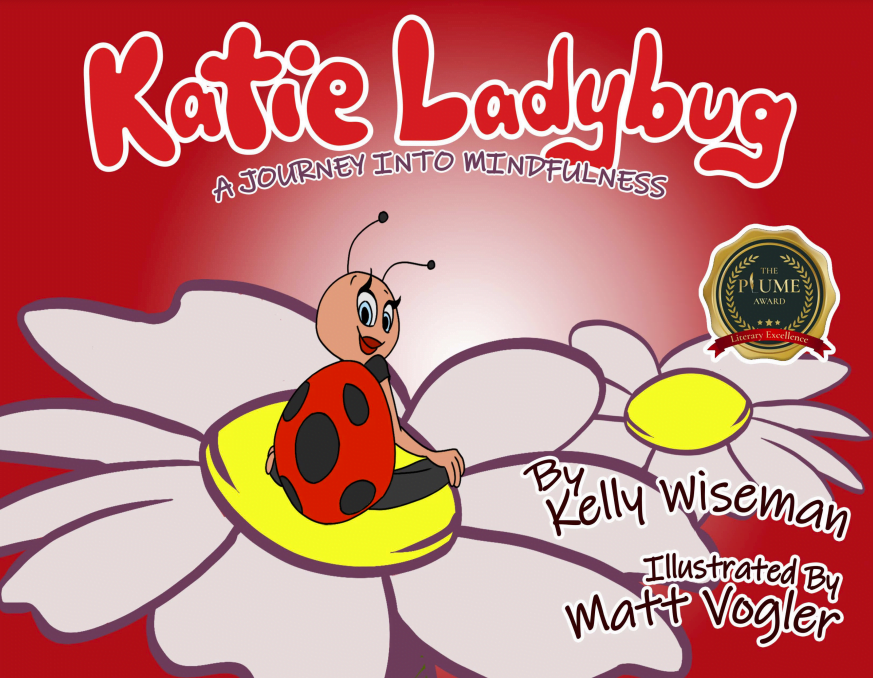 Here is a message directly from the amazing author, Kelly Wiseman. 
"Little did I know that Katie Ladybug was going to be divinely written when the Earth was going through a stage of consciousness transition…I thought it was just me. I was moved to write about the most elementary first step into the world of conscious awareness and Katie Ladybug was actually named by my daughter 20+ years ago when we were driving to Florida and she was in the car seat behind me. Out of her wee little mouth came "Katie Ladybug". At the time I wondered first why she spoke that and then I instantly thought . . . what a darling character name and if Barney the purple dinosaur could make it then why not Katie the cute ladybug. So after carrying that character idea in my head for 20 years I finally did something with it!" 
Kelly states, "for a number of years I gathered much consciousness as I became fascinated with my own development in my own yoga journey. Having an insightful teacher was quite helpful. I wondered how many others had an awakening to their own conscious awareness. Then I realized through my work as an educator and wellness professional that it didn't matter how much knowledge I had to share…that I couldn't help someone if I didn't have their ATTENTION. That is where Katie came in! 
By nature of her own SUPERPOWER of her brilliant red shell with black spots…SHE had the power to get one's ATTENTION. She became the star and I still needed someone to draw a fabulous Katie. Well in 2019 I saw a Facebook post from a gentleman looking for a side hustle and he offered a peek into his work and I liked it. We met soon after and he literally drew Katie in front of me and I was instantly in love. She has a human element that makes her ideal. It was only a few short weeks after that I had the story written and Matt Vogler became my illustrator. Matt used to work for Disney so he has a nice resume. 
My first printing of Katie Ladybug came with some printing errors and there are lessons I have learned along the way. Katie Ladybug a Journey into Mindfulness is a new title, with a new cover and an additional 10 pages from the original book. My second book is currently being illustrated and it is titled, Katie Ladybug and the Bright Distraction."
We are so honored to feature Kelly Wiseman in this blog post. To learn more about this incredible author, just click on any of the links below:
If you're looking for more activities designed to encourage mindfulness and spark creativity, check out my printable resources below or visit my shop!
If you try this zentangle tutorial or our zentangle starters with your kids or students, please let me know! I'd love to add your creations to our gallery, so upload your photos or send them directly to me at: [email protected] Thank you!
Don't forget to download our free 15 page Mindfulness coloring book to help add a few mindful moments to your child's day. Just click here or the image below!